Social Cats and Kittens Available for Adoption
These cats and kittens are NOT available for adoption through our Barn Cat Program. They have been worked with by our wonderful foster volunteers and are ready for their fur-ever homes. They are looking for indoor only homes.
All of our kittens are up-to-date on vaccines, FeLV tested, microchipped, and spayed/neutered. Please note that ages are approximate.
---
Featured Cat of the Month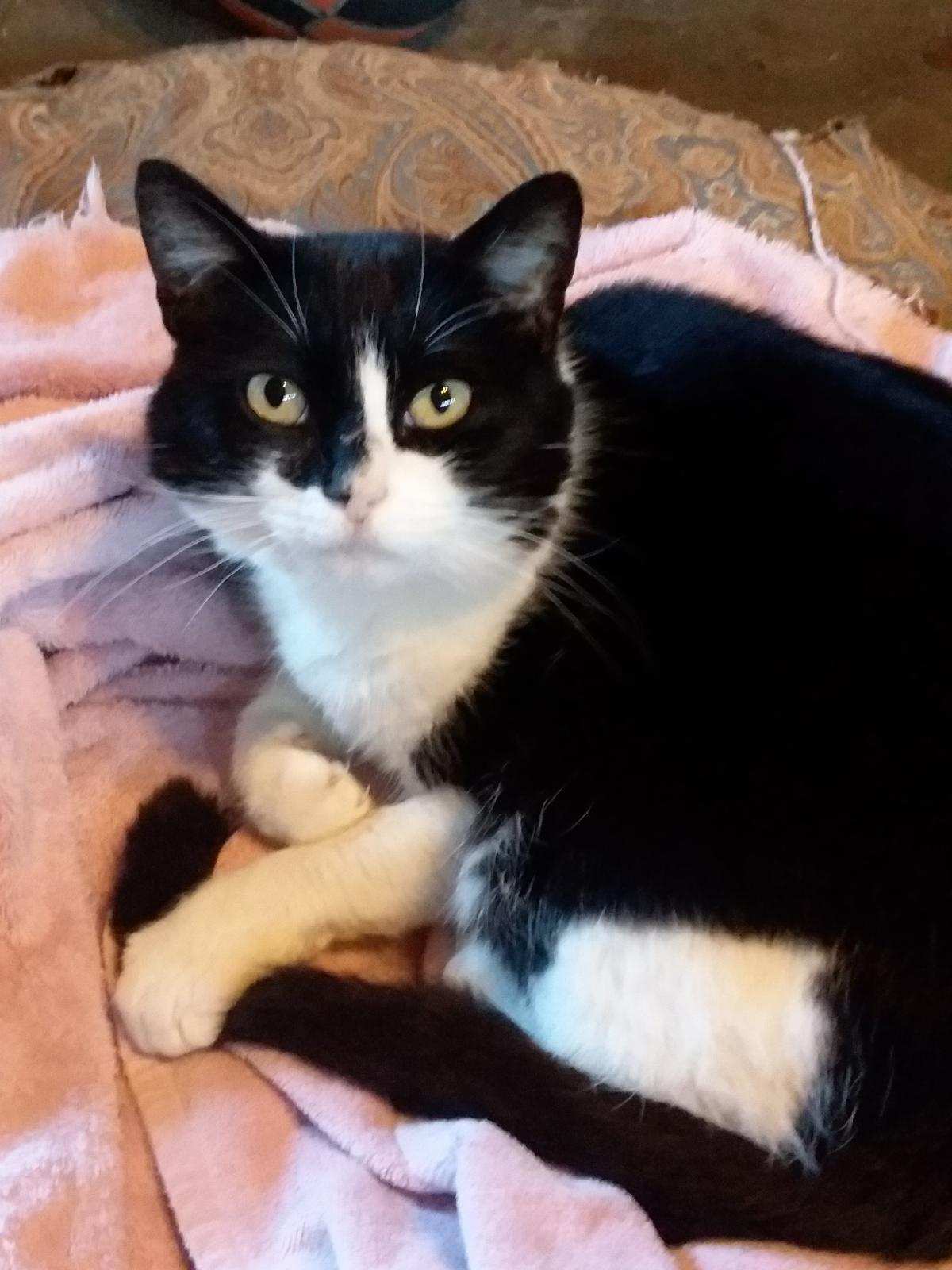 Pepper
Domestic Short Hair
2 Years Old
Spayed Female
My name is Pepper! I am a 2 year old sweetheart and I love affection. I am a mellow, social kitty and love to hang out around the house. I would love to be a part of your family!
Pepper is our Featured Cat of the Month and will go home with a gift package full of kitty goodies!
Adopt Our Featured Cat of the Month
---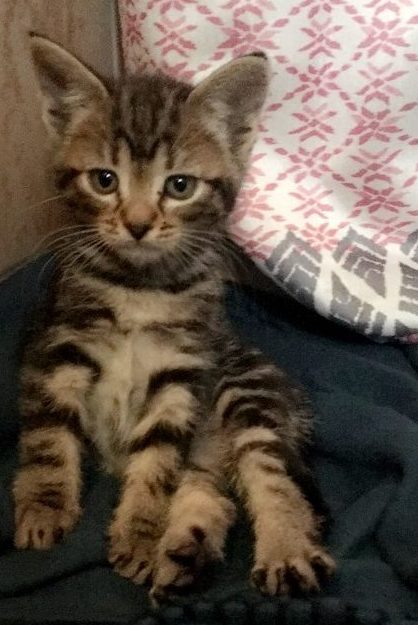 Sapphire
Domestic Short Hair
9 Weeks Old
Spayed Female
Sapphire is as sweet as she is beautiful! She is very playful but even if you pick her up mid-pounce she will curl up with you for some snuggle time. This little girl is ready for her forever home. Could that be with you?
---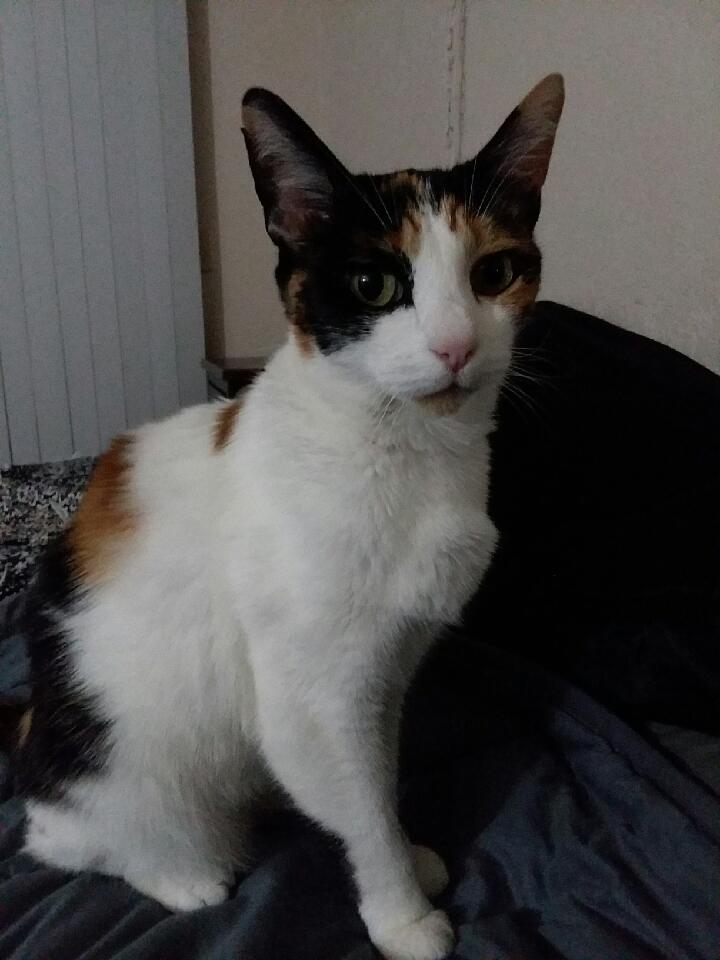 Laura
Domestic Short Hair
1 Year Old
Spayed Female
This stunning lady is a quiet extrovert. She loves to be around you and will follow you through the house making herself comfortable in whatever room you decide to settle down in. She loves to be your little shadow and the purring starts the moment someone walks into the room. She does well with kids and is ready to be a part of a lucky family!
---
X-ray
Domestic Short Hair
14 Weeks Old
Neutered Male
Hello! My name is X-Ray!! I'm a feisty little ball of shadows who will play with just about anything, to include my foster brother-dog's tail!! I give kisses and have a rumble that is deeper than I am! I have no sense of personal space and would love to demand your time!!! I love kids, other kitties, and my foster mom's dogs give me baths, so I guess I like them too!!! I'm looking for a family full of fun and laughter that I can help create chaos in!!!
---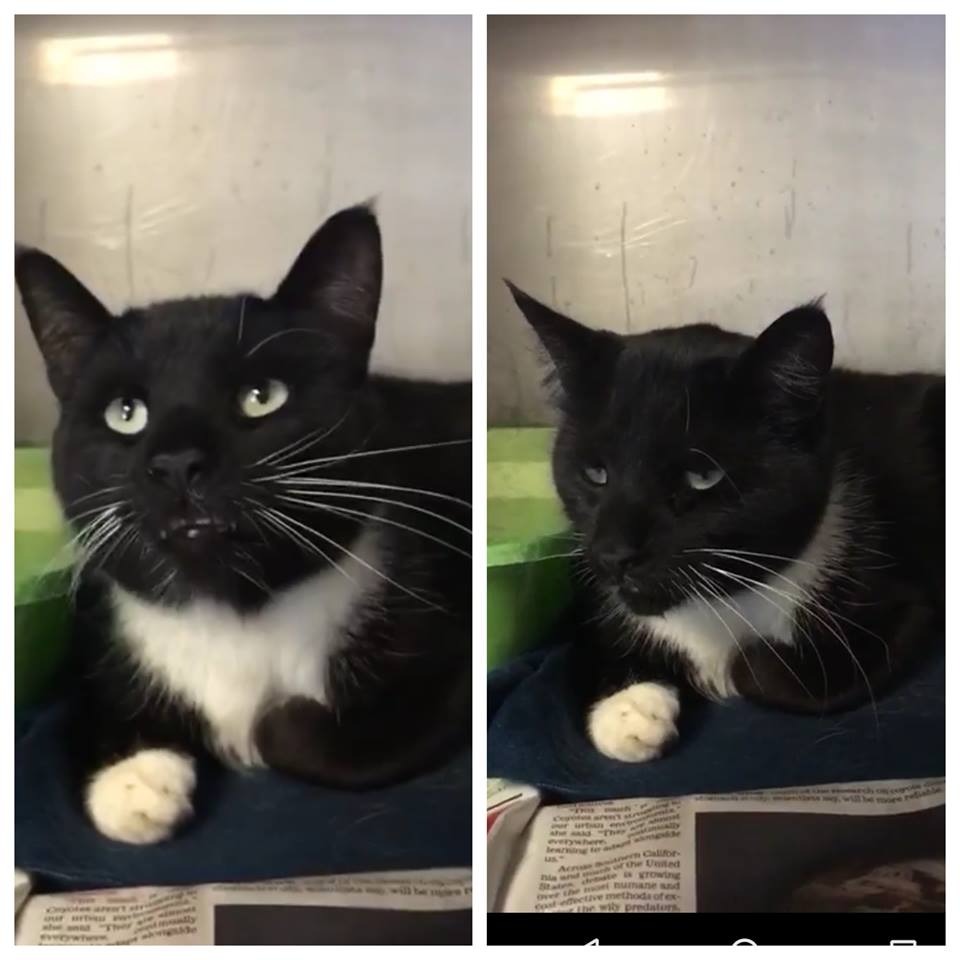 Teddy
Domestic Short Hair
4 Years Old
Neutered Male
Stay tuned for a bio all about me. For now just look at my handsome face. Don't you want to love me forever?
---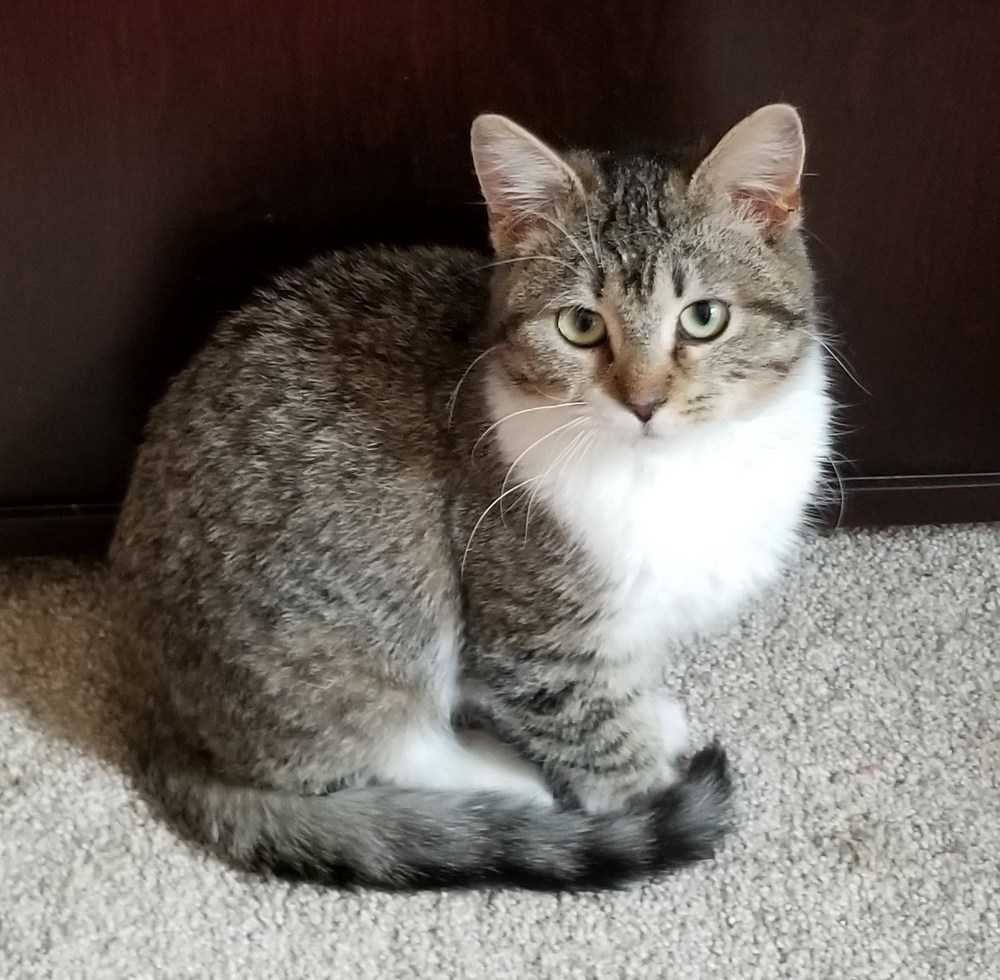 Marcy
Domestic Short Hair
7 Months Old
Spayed Female
Hi, I'm Marcy! I'm a beautiful girl looking for my forever home! I can be a bit shy while I get to know you, but with a little patience, I'm very affectionate. My favorite thing is to be rubbed behind my ears. I LOVE boxes; climbing on them, hiding in them and sleeping in them. My favorite toy is a wand mouse.
---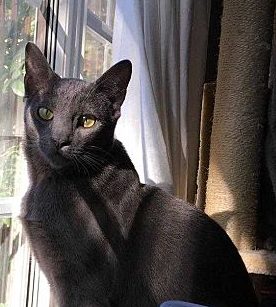 Zane
Domestic Short Hair
9 Months Old
Neutered Male
Zane is a gorgeous exotic looking boy! He is a timid kitty, but extremely lovable. If you let him come to you, he will reward you with a head butt and giving him scratches under the chin. He will curl up in your lap but will scamper away if you move too fast towards him. Zane likes his own space and for interactions to be on his own terms. He is great with cats and seems tolerant of cat friendly dogs. Zane is not a beginner cat (doesn't like to be picked up) or for someone that wants to be able to snuggle their cat all day, but he's such a good boy! Given the right amount of respect and time, he is an amazing addition to the family. He would probably prefer a home without small children.
---
Domino
Domestic Short Hair
8 Months Old
Neutered Male
Domino is one of the sweetest teenage kittens you will ever meet! He loves everybody's attention and is confident in his surroundings. Domino is a "with you cat" follows you around, will sit on your lap and enjoys being petted! He plays well with young kittens and teenagers too. His exotic looks intrigue everyone that meets him. He loves interactive play with a string or wand toy and he entertains himself well with sparkly balls and feather mice toys.
---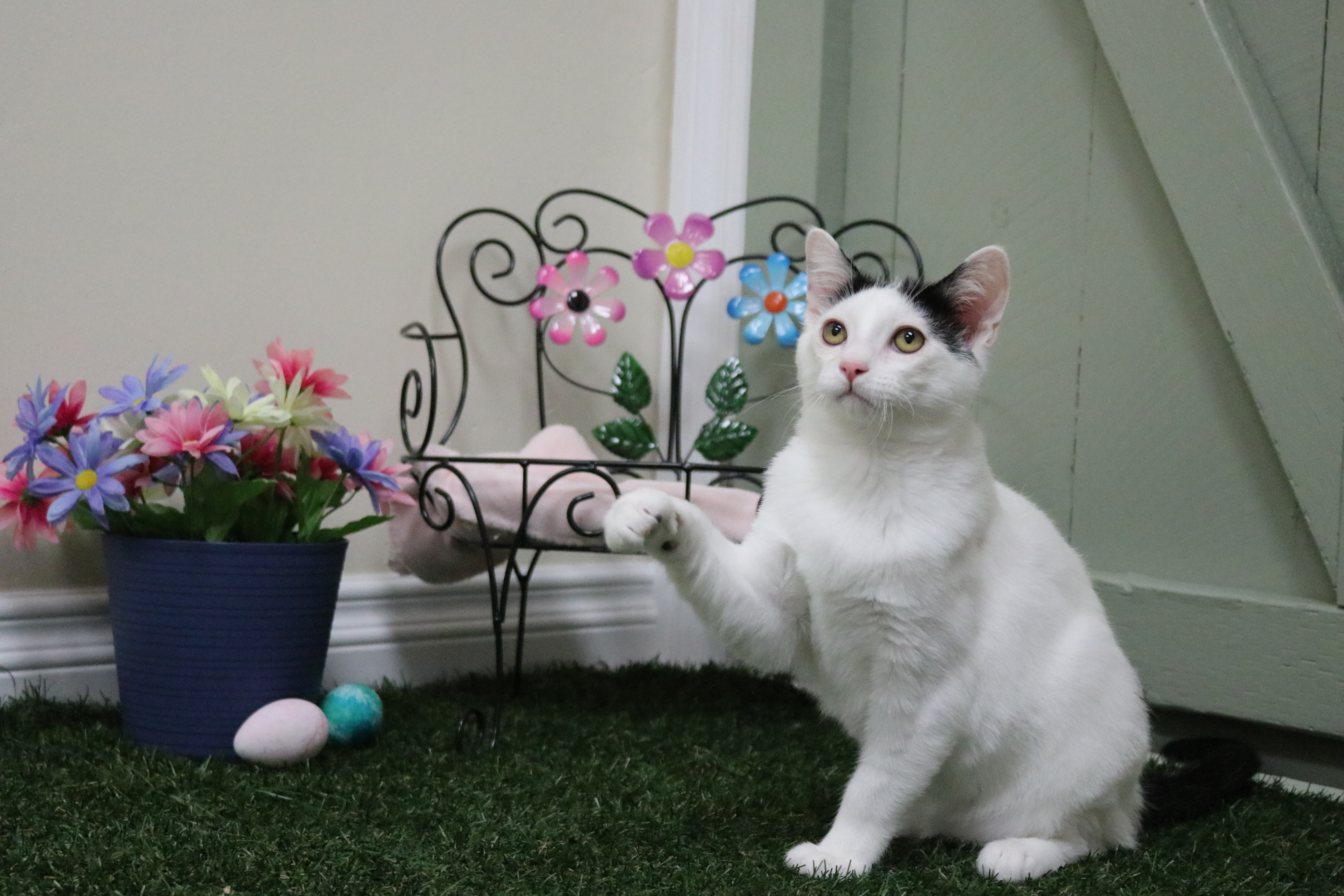 Ollie
Domestic Short Hair
6 Months Old
Neutered Male
Ollie is a sweet boy that will fit well into almost any home. He loves attention and will purr and seek love any chance he gets. Adopt this handsome boy and add a lovebug to your family!
---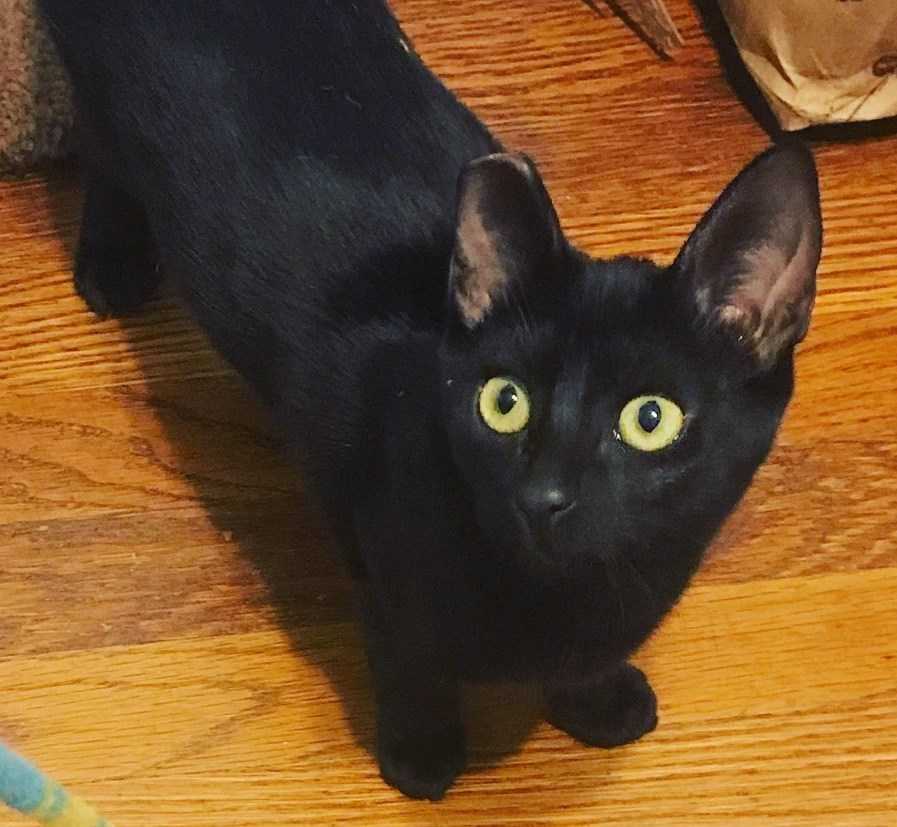 Inky
Domestic Short Hair
9 Months Old
Spayed Female
Hi, I'm Inky! I'm an affectionate, inquisitive, girl that likes to follow my foster Mom around the house. I enjoy climbing to the top of my cat tree and 'people watching. I'm a great snuggler! I'll be a welcome addition to your family!
---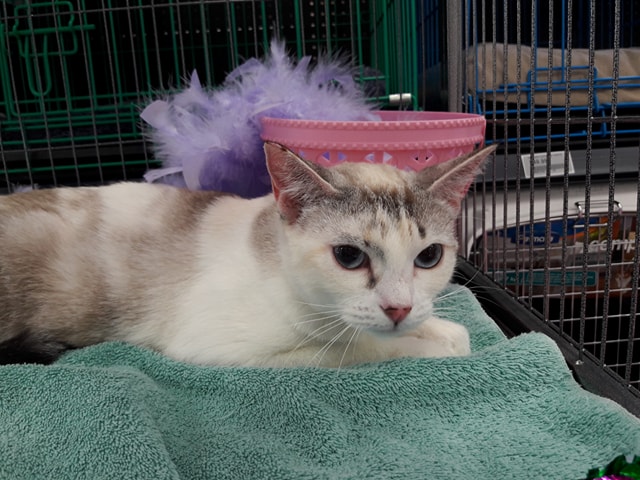 Amber
Domestic Short Hair
2 Years Old
Spayed Female
Hi, my name is Amber. My beautiful blue eyes mean I have some Siamese in me. I am very affectionate but may seem a little shy until I get to know you. I like to talk and make different vocalizations to try to explain how I am feeling. I love to sit in the window in the sunshine and watch everything that is happening outside. Please give me an opportunity to love you.
---